'Meet Safe'
We are committed to keeping you safe during your time at the hotel. See our 'Meet Safe' document below for all of our Covid procedures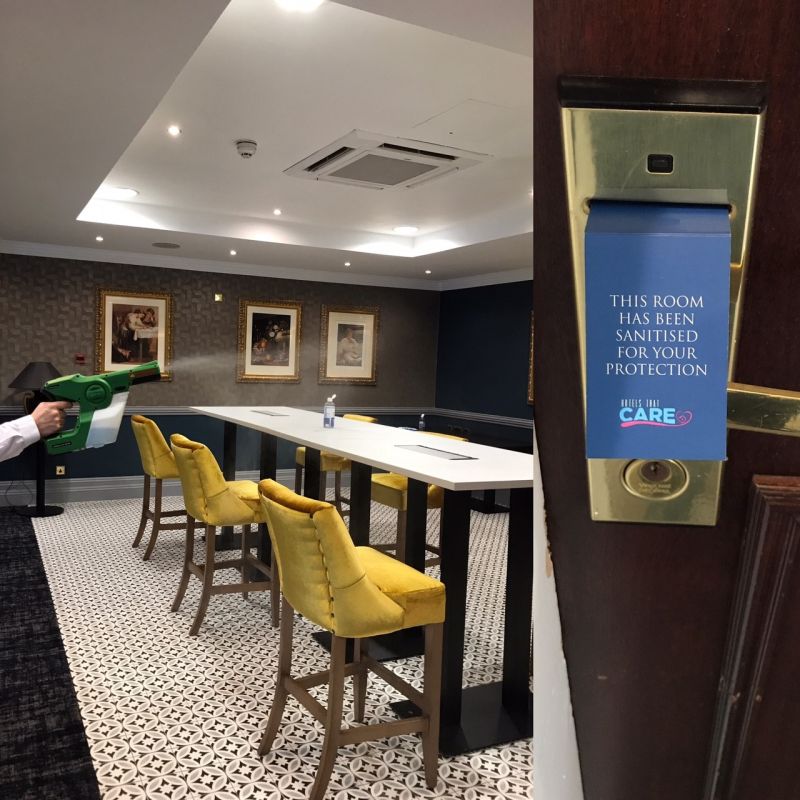 Throughout the hotel we have increased our cleaning using recognised cleaning products and antibacterial cleansers, together with an electrostatic sprayer to sanitise all areas.
Once sanitised, a card is placed in the lock to confirm that the room has been cleaned to the very highest standards.
Hand sanitising stations and wipes are located throughout for our team and guests use.